Imagen corporativa
Desarrollo de imagen corporativa para distribuidora de máquinas de diagnóstico.
Diagnova Médica was born with the idea of distributing diagnostic products that works by image. Its main activity is focused in the sale, installation and support of the following products: dental radiology, extremities TAC, TAC for ENT and digital mammography. In the video is possible to appreciate how the brand was builded based on the company values, for different departments, creating a coherent visual identity.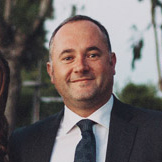 Director general de Diagnova Médica
"Cuando creamos la empresa teníamos claro que queríamos invertir en nuestra imagen, y para ello contamos con Pixelarte. ¿Y qué hicieron? Nos escucharon, nos escucharon y nos volvieron a escuchar; pensaron, trabajaron y nos presentaron nuestra nueva imagen: ¡espectacular! ¿Repetiríamos? ¡Seguro! Más aún, hoy toda acción de comunicación de nuestra empresa sale del laboratorio de Pixelarte".